Residential Window Tinting Specialists
Serving the Greater Tampa, Florida Area
Serving the West Coast of Florida Since 1999
Since 1999, Affordable Glass Protection Services Inc has been helping local Florida homeowners increase their comfort and energy efficiency by installing window tint for Land O Lakes area homes. Adding tint to interior glass doors and windows will allow the sunlight to penetrate with a nice, subdued filter, keeping you cool and lowering your energy bills. Call Affordable Glass Protection Services Inc at (813) 435-3445 for a free consultation. Whether you're looking for home window tinting for your Spring Hill home or window tint installation for your Tampa property, our window tinting experts will match you with the right type and amount of window tint for your home.
FREE Exterior
Window Cleaning!
with Any Window Film Job
Single story only / filmed windows | Expires 01/31/2023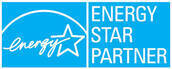 ---
Call for a FREE Consultation
---

One of the quickest and most cost-effective ways to protect your home's interior from the harshness of direct sunlight is to add tint. With so many grades, styles and textures to choose from, we can create just about any look you're after. Affordable Glass Protection Services Inc specializes in installing window film in the Land O Lakes area and removing window tint. When you are ready to increase the functional usage of your rooms, call (813) 435-3445 for a free in-home consultation.
Benefits of Calling Affordable Glass Protection Services Inc to Tint Your Home's Windows
There are many reasons to choose us to install window tinting to your home windows and sliding glass doors. We use only the top tinting manufacturers in the industry: Solar Gard and Solyx Decorative Films. Here are just a few other benefits to tinting your residential windows in Land O Lakes:
Lower your Energy Bills (Reduces heat gain by up to 79%)
Strengthen and Insulate Glass (Makes glass safer)
Remove Glare, while maintaining your View (See your TV during the day)
Prevent Fading of Flooring and Carpets (Removes 99% of UVA/UVB)
Economical Upgrades to Windows and Doors (HOA compliant)
Work Directly with Owner/Installer (Best pricing guaranteed)
Made in the USA
Lifetime MFR Warranty on labor and materials. Will not turn purple, fade, bubble, or peel.
Professional and Clean Crews (Shoes and flooring covered and protected)
---
Call for a Free Consultation
---
Why Choose Affordable Glass Protection Services Inc?
22 Years of window tinting experience
Over 3,500 homes completed & over 25 commercial projects!
Licensed, Certified and Fully Insured
Specialist in safety & security film and solar control film
Solargard and Solyx Decorative Film Installer
Licenses & Certifications
Solargard Installer Certification
OSHA Safety Compliance Certification
Fully Insured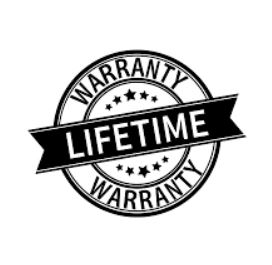 Enhancing and protecting your home by tinting windows in the Land O Lakes and Greater Tampa area is our specialty. Installing window tint to your windows and sliding glass doors will make a huge difference in how you are able utilize your interior space. Do you avoid certain rooms in the afternoon because they become too hot? Call (813) 435-3445 for a free quote on applying a film to reduce your sun exposure.
Whether you want to increase the natural light of a favorite room or you wish to replace old, worn-out, window tint, Affordable Glass Protection Services Inc can help. We have been removing window film in Land O Lakes since 1999 and would be happy to provide a free estimate on removal or removal and replacement of new tint. Often, people use auto film instead of commercial-grade flat glass film, which just never works. We can remove faded or outdated solar tint and apply new tint, appropriate to your doors and windows.
---
Call for a FREE Consultation
---
What Our Valued Customers Are Saying:
★★★★★
"Chris Bens is the owner of this company and performed the service for us. He was polite, honest, professional and went out of his way to give us a perfect job ... I would actually say he was 'nit-picky' about the work. The windows looked fabulous, no cloudy areas and not a flaw to be seen. I highly recommend this company."
Window Tinting Installation in Tampa, FL
★★★★★
"Chris took old tinting off and replaced with new and I couldn't be happier, he was very Professional, very timely, and I will use again for my cleaning or if I ever need more tinting. My windows were so distorted looking out and now look like brand new. He was very Meticulous. The price I thought was very affordable. 16 windows, 3 circle heads and double doors, Garage doors, and garage entrance door. A+++"
Home Window Tinting in Weeki Wachee, FL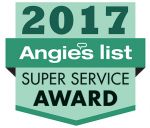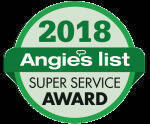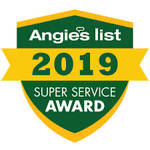 ---
Call for a FREE Consultation
---